Financial Aid Tip Sheet
March 10, 2019
Embrace Staff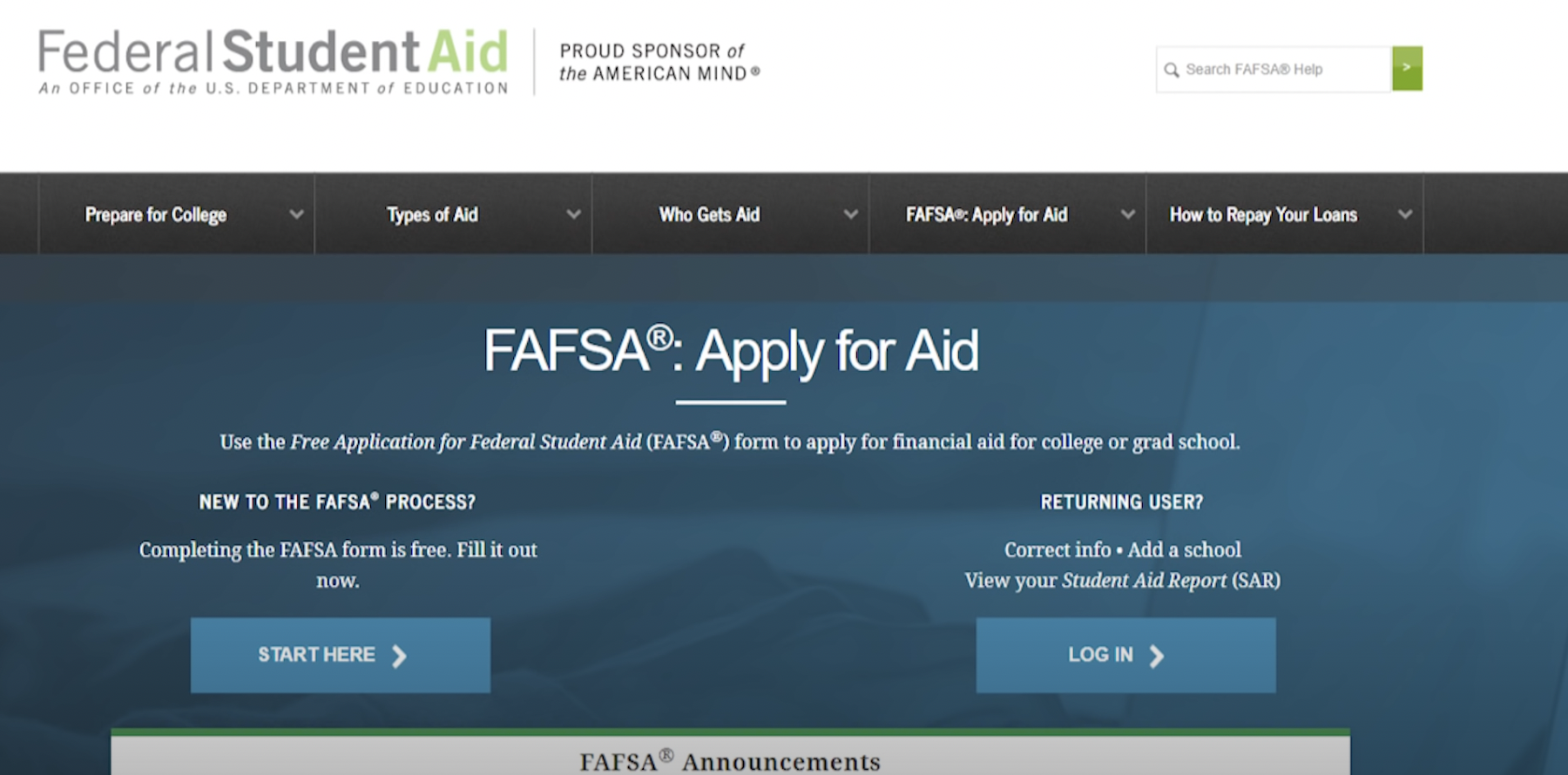 A Step By Step Guide To Completing the FAFSA
6 Keys To College Financial Planning
Empower yourself! Be aware of how GPA, test prep scores, and academics impact scholarship opportunities.

Understand all aspects of the college funding process & plan in advance to maximize options.

Don't let your emotions take over your desired school choice.

Even if you don't think you will get it, apply for financial aid.

Understand what you can expect from the schools in terms of Financial/Merit Aid.

If loans are in your future, get the right ones and understand how it will impact your retirement.
College Merit Based Aid
Merit-based aid is awarded based on achievement, whether academic, athletic or in some extracurricular discipline. National scholarships, the most competitive types of aid, are typically solely merit-based. Your Test Scores Matter for College Admissions!
It's one of the sure things in the college admissions process: your scores on the SAT and ACT do matter. To put yourself in the absolute best position to choose which school may be the best fit for you, you want to do everything possible to prep and review for your ACT and SAT and maintain a STRONG GPA. So you are aware, with few exceptions, most colleges look for a minimum score on one of these two tests as part of their admissions requirements.
FAFSA (Free Application For Federal Student Aid)
Apply for aid by completing a FAFSA form at www.fafsa.ed.gov. Remember to list schools in order of preference. If you have questions when completing the FAFSA the phone number is 1-800-433-3243.
Work-Study or Employment
Take advantage of the jobs available through the federal and college work study programs.
Some benefits include:
Flexible scheduling

Work experience

Summer employment

Hourly pay rate higher at some off campus sites

Familiarity with campus and staff
Loans
Only BORROW what you need for your educational expenses. Remember you will need to repay whatever you borrow --- and typically with interest. You must complete #1 and #2 online at www.studentloans.gov.
Master Promissory Note

Complete Entrance and Exit Counseling

Complete a Loan Request Form available through your financial aid office
Parents can apply for a PLUS Loan (Parent Loan for Undergraduate Students) at www.studentloans.gov.
FSA ID
The FSA ID is your log in information made up of a username and password you will need in order to access your account. You can use your FSA ID to access the following sites:
The FSA ID replaces the Personal Identification Number (PIN) which is the secure number previously used to access your account information. If you do not have an FSA ID, you can go to fsaid.ed.gov to create one.
If you go to one of the federal websites to access your information and you do not have your FSA ID, you will be routed to the page to create one. Once you have created your FSA ID, you will then be taken back to the page where you were originally attempting to access your information. You can then log in using your FSA ID to access your information.
Email
Set up an email account that can be accessed by both the parent and the student. This account should be created so that both parties can see the information at all times.
Scholarships
Apply for Scholarships at any of these FREE sites below. Be aware that many may ask for your ACT/ SAT scores and your overall high school GPA.
Financial Aid Calculators
Use the calculators available on the various sites to calculate your EFC (Expected Family Contribution).
Other Tips
Read all information regarding the rules and responsibilities for receiving financial aid.

Make yourself familiar with the student's responsibilities and the terms and conditions of your awards.

Make copies of all forms you are submitting.